March 28th, 2012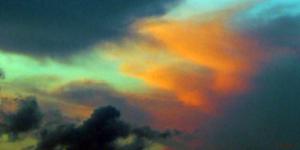 This started out as an idea that was an "Edgar Allan Poe type" creepy story that was very easy to run with at first then fizzled out before I could find the ending that I would be satisfied with and would explain my original vision of the story. After struggling for over a year, I have decided I can't find the ending because it is finished. Hope you like it......................


He watches the rain. Sees the glistening drops as they dance leisurely off the eaves. Feels the chill as it seeps through the ancient, thin panes of glass. The same glass that was his salvation and his prison. How many days of rain now? He has lost count. Not that it really matters. It's been so long, a lifetime really, since he has been outside of these walls. He would welcome the icy cold splash of the rain drops against his rough back. But the Sun. Oh the Sun. The Sun was the best. The warmth, the glow, the tangible life force. Oh, yes. He missed many things but above all else, he missed the Sun.

This is his prison. This enforced trivial existence that fate had delegated a very long time ago as his. But he must be thankful for the gift, even fleeting, of the chance to witness the alternate reality that is unfolding just beyond that delicate, but none the less, restrictive pane of sand, water and pressure that stands as a mocking sentinel to his most basic desires

She will be back soon. This stolen moment was neither to last nor to come frequently. She never leaves this place. She a prisoner of this existence as much as he even if it is by her own doing. She doesn't know. She doesn't know and mustn't ever know. He comes here when she sleeps and the infrequent times that he is left to his own devises. He looks out and wonders what might have been and wonders what will be.

He hears the creak and groan of the weathered and worn steps as she approaches. Even without the telling sounds of her impending arrival he knew she was near. It is the smell. He catches the scent of her. The scent of old roses mixed with an unknown element that he can only guess originates from beyond these walls. Brought in on the slight wisp of air that accompanies her movements.

Her movements. They're all wrong. A slowing of the step. A dragging of the foot not evident before. He has plenty of time to return to his usual position. As he stretches out on the chaise, he awaits her arrival. Yes. Something different. She has been gone longer than usual. And that smell? He stretches once again and tries to appear relaxed. Not prudent to seem too alert or interested. He calms his heart.

Silence. This is unprecedented. Never before has she delayed this long in returning to her lair. He waits with the patience that is as natural to him as each shallow breath that he takes. Still the silence. He slips into a light doze. Certain that she will awaken him as she sees fit.

As he awakes, the first thought that intrudes upon his still sleep muddled mind is the rain has stopped.